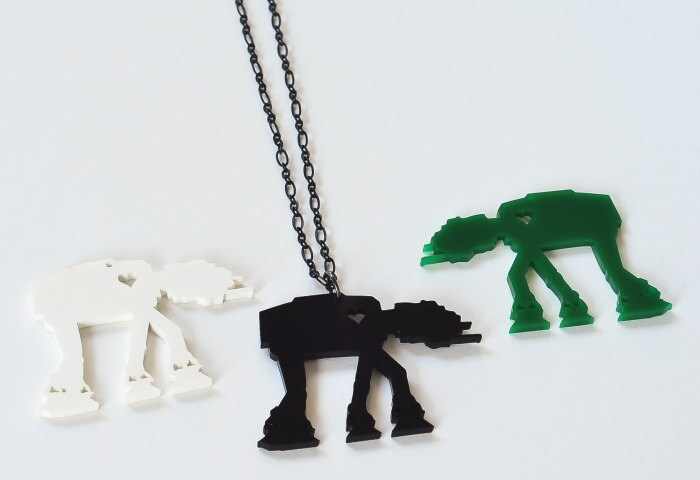 (AT-AT Necklace By UnpossibleCuts)
With a new Star Wars trilogy kicking into gear just a year from now, you'll want to be showing your fan pride front and center. Who cares if the fandom never actually adopted a name? We've got AT-ATs! So channel the best Star Wars installment (Empire, natch) with this laser-cut necklace from UnpossibleCuts. Bet you've never seen a killing machine with a heart, right. This can be yours, if you answer a simple but very important question.
Challenge: What should the title of Star Wars: Episode VII be?
Should the latest installment in the Star Wars saga have a vague but inspiring title like the original trilogy (A New Hope) or should it make you giggle just a little bit as we've gotten used to doing (Attack of the Clones)? Your choice could determine how we respond to the new trilogy, so think carefully.
Leave your entry in the comments section below and listen to the broadcast tonight at 8 p.m. on KoPoint for more information about our geeky giveaways!